I couldn't recommend John White more highly. He has done many jobs for me, including laying a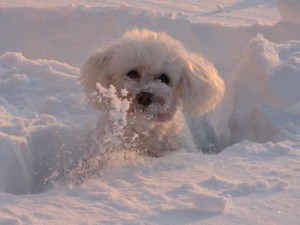 beautiful wood floor. His work is excellent and he has a wonderful work ethic that has almost disappeared from our society. I have found that John is completely trustworthy and reliable. (The real seal of approval was when my cat decided he was A-OK).
John also goes the extra mile to help you out. For example, when I picked out the wood for my floor, he searched until he could get it for almost half the original price. (You can see the floor on his web site)
Now add to all of that a great sense of humor and a beautiful singing voice!
I always tell people that John is a perfectionist and a workaholic – what more could you ask for? Anyone would be fortunate to not only have John do work for them, but also to have him as a friend.


-Sky Jimenez
---
John is the consummate professional.  He meets with you at your home to learn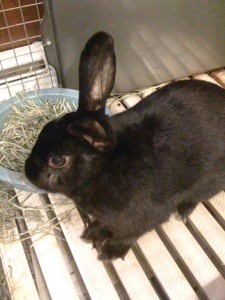 what needs to be done and to see, first hand, the problems to be solved.  He tells you very directly if he can help and gives you an estimate of the cost for him to work on your "fix-it list." 

He comes on the date he says he will, and he arrives on time or calls to re-negotiate. 

John works quickly, but carefully; he does an excellent job and can address many problem situations.   He makes a point of explaining the cause of your fix-it problem and how he will proceed.  If there is a risk of something not turning out perfectly, he is very clear about the situation.  And, he involves you in all decision-making about available options. 

John has a cheerful, up-beat personality.  We have found him to be trustworthy.      

(p.s. Our rabbit liked him too!)
-Barb and Bill Froke
---
When a job is complex, some people spend their time looking for problems. Other people look for solutions. Uncle John is the second type of person.

-Denis M. McCarthy, Ph.D.
---
John White, a.k.a. Uncle John, does excellent work as a matter of course and on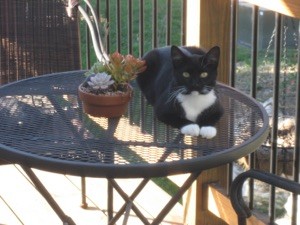 occasion has been observed to have a magic touch.
Over the past several years he has done a variety of different repairs and/or maintenance type things around the house all consistently successful.

Without hesitation I would highly recommend him!
-Rebekah K. Hart
---
Uncle John is the best It's a little corny to say, but it almost feels like he IS our uncle -- that's how nice he is and how well he does the job. (He handles an inquisitive and chattering 3-year-old well, too.)
We'd recommend him in a heartbeat.
-Lisa Jensen & Laura King
---
I am a secretary with a company called Life Alert, and John has been a handyman for us for quite a while.

Talking and working with him has been ...well ... wonderful!

I really am very happy to know that there are some business men out there that deal well in everything, and that uphold their principles. I really did notice it in his voice that first time we spoke, because he was not just polite, and friendly, but was honest. He wanted to keep a good standing with our business, because he knew we'd send him more jobs and get his name out there for people that obviously need a little help.

He is always friendly and respectful. The feedback we get from the elderly people that he installs our machines for is always superb. And he has never been late for an installation or missed an appointment. He is highly recommended within our company, and should be with you too!
-Courtney Evans, Life Alert Secretary
---
As a person John is sincere, honest, fair, and very pleasant. And so is his work which is further enhanced by his knowledge and versatility. Thus he can rightfully say that he can fix anything very well.

His desire to do the best is apparent in anything he does. It's almost a passion which will never let him finish a job unless it is nearly perfect.

I had several people working for me, but few if any were able to achieve the level of his work. I therefore, do not hesitate to recommend him to anyone.
-Dan Gorjanc
---
Uncle John's service was terrific from the first phone call to the end of the job. I picked Uncle John's Handyman Service from the phone book and didn't know what to expect. What I got was exactly what he promised: quality work, timeliness, professionalism, and reasonable cost. I never got the feeling that my small drywall repair job was too small to be done right. I will call on Uncle John again in the future for any home repair project.
-Martha Dragich Pearson
 James S. Rollins Professor of Law
 University of Missouri-Columbia
---
Thank you for a job well done on the remodeling of our bathroom.  You were true to your word, arriving on time and staying in the time frame you told us to expect.  Best of all your quality of work was top notch!

We now consider you "our handyman!"

Thank you!
-Fred and Nancy Fritsch
---
 John is a perfectionist and so am I; It was difficult to find someone who we could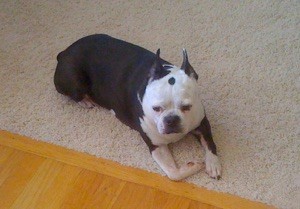 trust with big remodeling projects. We met a few handymen and John was a real find-he works fast but with quality seal; he is always on time, he listens to your concerns and ideas even if they are out there 🙂 and recommends what is the best option (or are multiple options) in difficult situations.
Thanks to John we are enjoying our new home.

Now when something breaks my 5 year old says- "John can fix it " and we say- YES HE CAN!

Max (our dog) is missing him and all the excitement, waiting for a big truck to pull up...

Thanks John, see you soon.

-Maya and Greg Hutchinson
---
Without question, John White is the best craftsman we have worked with in thirty plus years of living in Columbia.  You can view some of the work he did on our home on this website for yourself; what we would like to emphasize in this note is what separates Uncle John from everyone else.
John's work is also of very high quality.  We have yet to encounter any task he doesn't do well; to paraphrase the old folk song "Billy's Mule," anything worth doing can be done by Uncle John.  Equally important, he sticks with a job until it is done to his high standard and to the satisfaction of the customer.  We have often been struck by the care with which he plans each separate step, his willingness to take pains doing it, and his readiness to tear it out and start over should he make a mistake or (as was frequently the case with our older house) he discovers unexpected problems beneath the surface.  Crucial to the quality of his work are these factors: he has a ferociously strong work ethic, and he does all his own work.  John is not handicapped by less trained and less motivated assistants; when you hire him, you are getting him.
Finally, we prize John's ability to protect customers against themselves.  On several occasions, he advised us that certain things we wished done were either impractical, too expensive, too ugly, or a combination of all three.  It is rare to encounter this sort of unsparing honesty in any profession.  We have been the beneficiaries of it; it is no exaggeration he saved us thousands of dollars and results we would have immediately regretted.
In sum, we recommend him highly to anyone who has small or large jobs to get done.  We now you will be as happy with Uncle John as we have.  In the future, if more needs done, we will employ him again.
Please contact us if you would like to discuss anything further. 
-John & Laura Bullion
---
Thanks for your usual service.... quick, kind, and competent!  I appreciate it very much.
-Bill Kerwin
---
Thank you, John, for being delightful to work with: efficient, knowledgeable AND delightful to have around! 
-Elaine Johnson
---
  "Uncle John's Handyman Services" has performed several large and small jobs for us. We are delighted with his services and are repeated customers. Uncle John has always come as promised. His estimates have always been accurate. In one particular case he found a cheaper and just as effective way to accomplish the job; after telling us how to save money off of his own estimate, he then did the job for substantially less than his estimated cost. We recommend him to you! 
-Gordon and Alice Christensen
---
  As community Outreach Coordinator for the Ronald McDonald House, I have the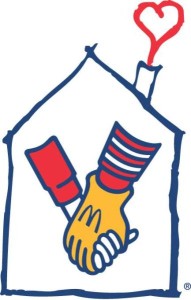 privilege of working with some of Columbia's, finest businesses and organizations.  Uncle John's Handyman Service truly lived up to a very high standard of excellence.  Having moved into the new Ronald McDonald House just last year, we had not yet had the opportunity to hang pictures in all of our 18 bedrooms.  Luckily, Greg from Uncle John's was up to the task.  He was efficient, friendly and professional.   He went above and beyond our expectations.  Thank you Uncle John!  We highly recommend this business!
-Angela Huntington
---
   The service is good and fast. They gave me an estimate one day, was finished with the work by the end of the next day. Still bragging to others about how good and fast the service was. Got you locked in my phone Uncle john's.
-Mr.Clark
Want to add a review?
Error: Contact form not found.