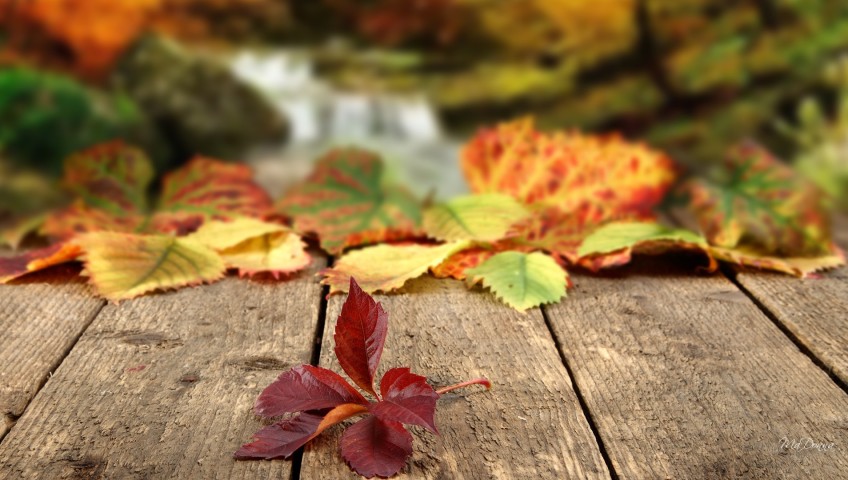 While in the process of doing your fall check list it's important to remember your deck needs love too. With a little effort and planning you can reduce the spring cleaning list for your deck.
This time of year your deck is feeling a little unloved, it's most likely accumulated dirt, grease stains from the BBQ, water stains, leaf stains and some really funky stains under the furniture. This is why it's a great idea to give the deck a good cleaning before the weather turns too cold. You are going to want to pack up the pots and furniture for storage….this will prevent pots from breaking and wear on the furniture. Nothing is worse than walking into spring with rusty moldy patio furniture!
Next is the easiest thing you can do, just use your leaf blower to get the leaves and dirt off the deck area. Make sure to clean out the spaces between the deck boards because this will help drainage of the snow melting.
If you are thinking of staining your deck in the fall keep in mind the weather. For most stains it needs to be above 50 degrees for at least 3 days. This can be a challenge with fun Missouri weather. However, it's well worth the effort to keep your deck stained and protected from the elements. As a rule you want to stain every 3 years with semi-transparent stain…with the "water seal" type products you have to repeat yearly (we don't recommend those).
This is also a great time to look for loose boards and damaged or rotting wood. New wood need to be seasoned (be outside for a while) which means if you replace any boards they will be ready for staining when spring comes. Don't overlook the railing, it may need to be tightened up to keep everyone safe.
Be on the look out for loose nail or screws backing out…no one want to find one of those with their bare foot.
Think of how easy it will be in the spring to get the deck in order, just add flowers and friends!